Vancouver and worldwide clients are happy with their branding solutions!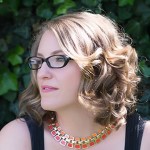 "Wow! Fantastic! I love the work on my brand. What you have put together makes me feel really strong and confident. It always feels amazing to put on a smokin' outfit when you go out – that's how you make me feel about my business now.
–Parrish Wilson
---
"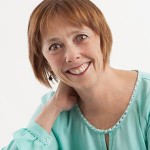 Working with Melanie was insightful and liberating. Her process was simple and fun and provided just the right touch of structure. The 360 Brand Analysis provided an in depth view of my goals and aspirations, my "right" customer, product offerings, business values and more.
Her personal integrity, skill and knowledge of brand development allowed me to connect my personal priorities with the foundation of Laurel's Logic. She creatively surfaced my love of color combining it into a web and social presence that feels right.
Starting a business is fraught with challenge, little details of daily commitments and discoveries about your clients, business partners and yourself. Using Melanie's marketing map and brand analysis tools enabled me to periodically check in with where I was going and why it was important to me and my business.
I am more successful and confident in the journey thanks to Melanie Bitner. I highly recommend her services for anyone starting a new business or looking to refocus on the important elements of your current business.
–Laurel Castiglione, Laurel's Logic Inc.
---
"I worked with Melanie to help my transition from corporate life to entrepreneurship and the building of my Executive Coaching business (www.visionaryseeds.com).
She was an absolute pleasure to work with – high energy, passionate and supportive of my journey. She had all the right tools to help me pull together the core elements of my personal brand while also celebrating my strengths and accomplishments along the way. Two years later I am still happy with the work that she has done and continue to settle into all aspects of my brand.
Melanie understands both the graphical and cultural components of brand building and I would happily recommend her to anyone looking for assistance in this area.
–Lee Vincent, Chief Vision Enabler I Executive Coach I Trusted Advisor I Business Consultant
---
"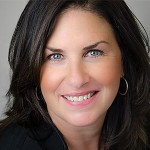 I LOVE working with Melanie, Melanie's work has been PIVOTAL in the overall development of my company. She is a dream giver! Seriously! Powerful! The process of digging in, identifying values and vision, and creating my design flavor, digital assets and website INSPIRES ME! It makes it REAL. It validates and legitimizes our overall vision, POWERFUL STUFF!
Doing this work requires a SAVVY business mind; organization and coaching as well as creative direction. Melanie is SO MUCH MORE than a designer. But OH can she design! She has the most amazing eye and creative gift. You get what you pay for and with Melanie you get the highest quality work AND business clarity. Highly VALUABLE! Jump at the opportunity to work with her, your business will never be the same!
–Teri Conrad, Agent Quest
---
"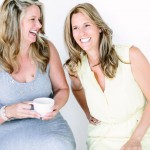 When we decided to take our branding to the next level and combine our businesses into one team, Melanie stood out as innovative. She was helpful in understanding our "look" and "needs" even though we weren't sure exactly what they were. We specifically enjoyed Melanie's contemporary designs and she added lots of ideas and suggestions along the way. We highly recommend using Melanie!
–Lara & Leanne, Prudential Sussex Realty
---
"Over the past several years I have hired Melanie to assist on a variety of projects. She has a consistent and easy approach.  The first thing Mel always does is to ensure she understands what your goals are and what message(s) you wish to convey.  She does this by asking questions in a very astute manner and gets to the point quickly.  She then ensures the scope is well defined and establishes a way to make things happen that works for you.  In terms of the work itself, Mel is as innovative as you want her to be and provides great options for you to consider.  The final products are always of great quality.  Her designs are crisp, professional, innovative, upbeat and engaging.  One project stands out for me particularly; it is when I personally retained Mel's services to create my résumé.  What I knew at the time was that I was looking for something that was different and would not put readers to sleep, something many résumés do.  Not much clarity on my part… Well, Mel "knocked the ball out of the park" and delivered a résumé that "wows" – I get compliments about it from any first time reader.
Last but not least, Mel is friendly, funny and her rates are very competitive.
–Christine Maassen, Senior Vice President, Human Resources and Executive Coach
---
"Working with Melanie is amazing, as she possesses an inexhaustible amount of energy and enthusiasm for what she does. Melanie is a great listener who was able to transform my thoughts into concise guidelines and plans to take my business to the next level and beyond. As we worked through the process of understanding my business needs, I also learned many key insights and takeaways about myself as an individual.
The major deliverable from our time together was a "360 Degree Brand Plan" that covers everything from my vision, philosophies and values to competitive analysis to actual service offerings. I have been able to use this document as a reference while updating my website and social media profiles, and I continue to re-read the content as a way of bringing me back to what I value, both personally and professionally. The words and phrases that she helped me craft to define what my business stands for have formed the basis for everything from my elevator pitch to my blog posts to the way that I interact with clients.
Please do yourself, and your business, a favour and book a session with Melanie today!
–Jen Hames, jenuinemarketing.com
---
"Melanie is a wonderfully talented brand strategist and designer. From the moment we began working together, she had an intuitive understanding of our needs, and helped us weave together the unique story behind our brand, the work that we do to serve the community, and where we want to go in the future. Through each step of our re-branding process, Melanie was attentive, resourceful, and patient. The end result is a beautiful new brand that represents the inspiring history of our organization and the women and children that we serve. We would highly recommend Melanie to any business or non-profit organization looking to create meaningful visuals that connect their vision and passion with consumers.
–Megan Reynolds, Resource Development Manager,  Howe Sound Women's Centre Society
---
"What can I say? The work I did with Melanie and Brand-HER was transformative inspiring and eye opening! She helped me and my business partner really narrow down our vision and how we could communicate that to our potential customers. Would we work with Brand-HER again?  Absolutely!
–Renee and Tracey- C-squared   Where Function Meets Style
---
"Melanie blends gentleness with strength to guide her clients through a process of discovering their unique brand. The true gift is that she does so effortlessly, tapping into their distinctive story and yet, offering amazing depth of knowledge in branding, marketing, art direction and graphic design. This gives her clients far more than they'll find anywhere else.   Brand-Her helped me redefine Lighthouse Visionary Strategies and refreshed my company brand to reflect that new image. The final result is a solid foundation to move my business forward.
–Cathy Goddard,  Founder, Lighthouse Visionary Strategies
---
Praise from Brand Play Workshop attendees…
"
What you do is powerful and energetic, and how you do it is also thus: you walk your talk. You're inspiring!!
Thanks again for demonstrating the best brand process I've seen!
"Fantastic experience!
"Very inspiring and practical
"
Thanks for having me and making me feel comfortable as the only male guest!
"Melanie was so authentic, inspiring and thought provoking.
"Melanie helped me to realize it's not all business plans and paperwork to my business going.